Lynn St-Pierre
Yoga has been an instrumental part of Lynn's life for over a decade, when she joined a class to help out a friend who was introducing it in her Karate school. She immediately felt deeply connected to the practice.
Lynn's mission is to bring compassion, acceptance, gratitude and empowerment into her teaching. She strives to guide each student to honor themselves in their practice.
Lynn is a Registered Yoga Teacher through Yoga Alliance. Her classes combine the Hatha and Ashtanga styles and her focus is on alignment, deep breathing and maintaining the poses long enough to experience a deep stretch.
"Love the Life you Live – Live the Life you Love"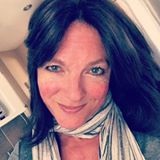 Nouvelles

reliées
©2021 Centre Multisports in Vaudreuil-Dorion
/