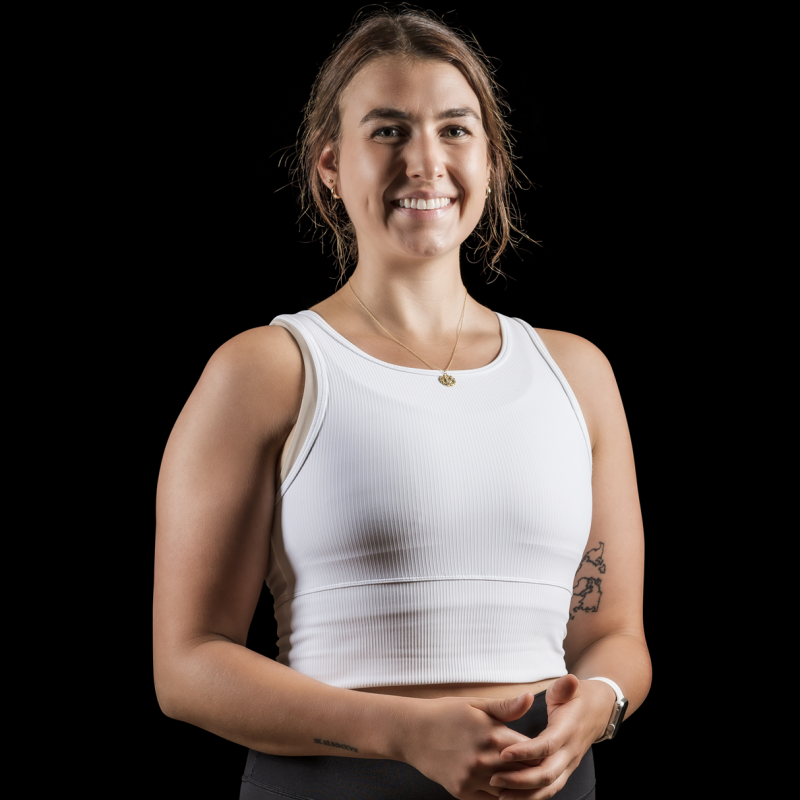 Follow Tatiana
DESCRIPTION
Passionnée par les sports d'équipes et l'entraînement individuel, Tatiana est certifiée comme instructeur de cours de groupe depuis plus de 5 ans maintenant. Le Centre Multisports est l'endroit où elle a découvert l'entraînement et les cours de groupe lors de son adolescence. Fidèle à ses racines, son but est de vous aider à atteindre de nouvelles limites sur le plan physique et d'approfondir vos connaissances lors de vos entraînements, afin de partager sa passion pour l'exercise physique.
CERTIFICATIONS
Tatiana is certified with Canfitpro's «Fitness Instructor Specialist» as well as a «Personal Training Specialist». She also studied at Université Laval in Entrepreneurship and business management.
What inspires you the most?
I want people to find a way to enjoy moving their bodies. I want to motivate the members who are participating in my classes, but I also want to educate them on technique so they can exercise safely.
What do you eat before a workout?
Before: Fruit and pre-workout. After: A protein smoothie and a tofu salad.
(Français) Quel type d'entrainement pratiques-tu?
(Français) Gym: musculation, crossfit. Extérieur: flag-football et golf.
Related

activities
©2023 Centre Multisports in Vaudreuil-Dorion
/