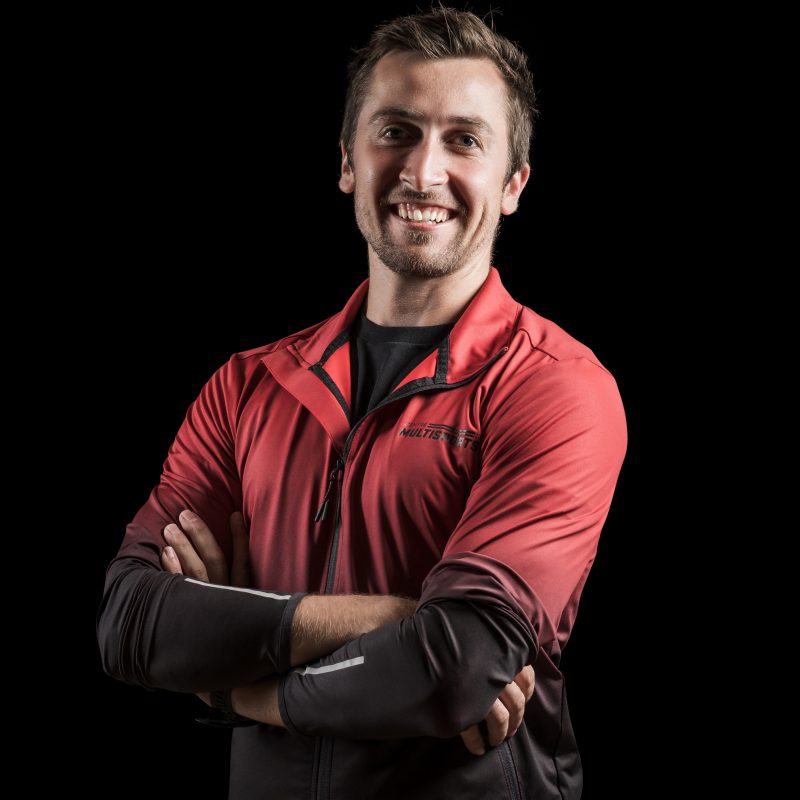 Follow Michael
DESCRIPTION
Michael is our physical preparation specialist. He also has a keen interest in the treatment of chronic pain, musculoskeletal disorders and postural adjustments.
He stands out for his dedication to helping you no matter what challenge you face. He wants to share his energy and professional knowledge in order to improve your physical condition, without neglecting the pleasure in the practice.
CERTIFICATION
Michael graduated with a BA in Kinesiology at UQAM.
Training in Intervention and Innovation in Physical Preparation at the National Sports Institute
Post graduate diploma in Sports Management at HEQC
What inspires you the most?
Live happy and healthy! The practice of physical activity allows me to surpass myself, while surrounding me with exceptional people. Being active makes me feel good physically, mentally and makes me forget about my gray hair!
What do you eat before and after a workout?
Dried fruits like mangoes and dates to be in great shape! For after training, I regularly make myself muffins and bars or Greek yogurt is a must.
What type of training do you practice?
It's very diverse on this side! During the summer, the road bike in gang turns me on and I practice to become good at golf one day! During winter, it is more hockey that I am passionate about. As much at the arena, in the park as on my sofa in front of the TV. In general, bodybuilding training is done at home or at the PERFO gym, as long as I push iron in a tank top haha!
Related

news
Related

activities
©2023 Centre Multisports in Vaudreuil-Dorion
/