Zone

Vélo Perfo
GOBBLE UP THE KILOMETERS
A UNIQUE BIKE TRAINING ROOM IN QUEBEC!
Whether you're looking for performance, improving your abilities or simply maintaining a good physical condition for the upcoming outdoor cycling season or a trip, our Computrainer training room, unique in Quebec, is the ideal place for you! It offers you the opportunity to achieve your objectives in a stimulating atmosphere and environment:
17 Computrainer stations for group or individual sessions.

Panoramic view of the day's program on a 14' giant screen accompanied by two 70" HD screens for ambient videos.

2 triple roller stations: E-Motion and E-Motion B+ (with screen).

Storage area that can accommodate 80 bicycles.
PLUS

D'Informations
L'ENTRAINEMENT VIRTUEL, LA MEILLEURE FAÇON DE PROGRESSER
À la Zone Vélo Perfo (ZVP), nous utilisons le système Computrainer, l'ergomètre le plus précis sur le marché qui apporte des gains significatifs sur les déterminants de la condition physique et fait de vous un meilleur cycliste. En pédalant sur votre propre vélo, toutes vos données d'entraînement apparaissent à l'écran (watts et w/kg, fréquence cardiaque, cadence, distance, calories, etc.) et, dès la fin de votre séance, vos résultats vous sont immédiatement envoyés par courriel.
Peu importe votre niveau, le Computrainer ajuste la résistance en proportion de la puissance de chacun, ce qui permet à tous de fournir un effort identique.
DES PROGRAMMES VARIES POUR UN PLAISIR ET UNE MOTIVATION SANS CESSE RENOUVELES
Sur la route, nous ne faisons pas toujours le même trajet et le même type de sortie. À la ZVP, nous utilisons différents programmes pour varier les plaisirs mais toujours avec le même objectif d'amélioration.
Les séances d'entraînement virtuel sont d'une durée de 60-70 minutes. Elles sont conçues pour vous permettre d'améliorer votre technique de pédalage, votre cadence, votre force et votre puissance. Que l'on soit cycliste débutant ou professionnel, la route à suivre est la même.
Abonnements et

façons de s'inscrire
Abonnement GYM
En plus des deux salles d'entraînement (GYM FIT et le GYM PERFO), l'abonnement GYM vous permet d'accéder aux séances d'entraînement libre de la ZVP .
En savoir plus
COURS FUSION
En plus des séances de groupe de la ZVP vous avez accès à tous les cours de cardio-vélo, les cours Zen, les cours Perfo et les cours FIT.
En savoir plus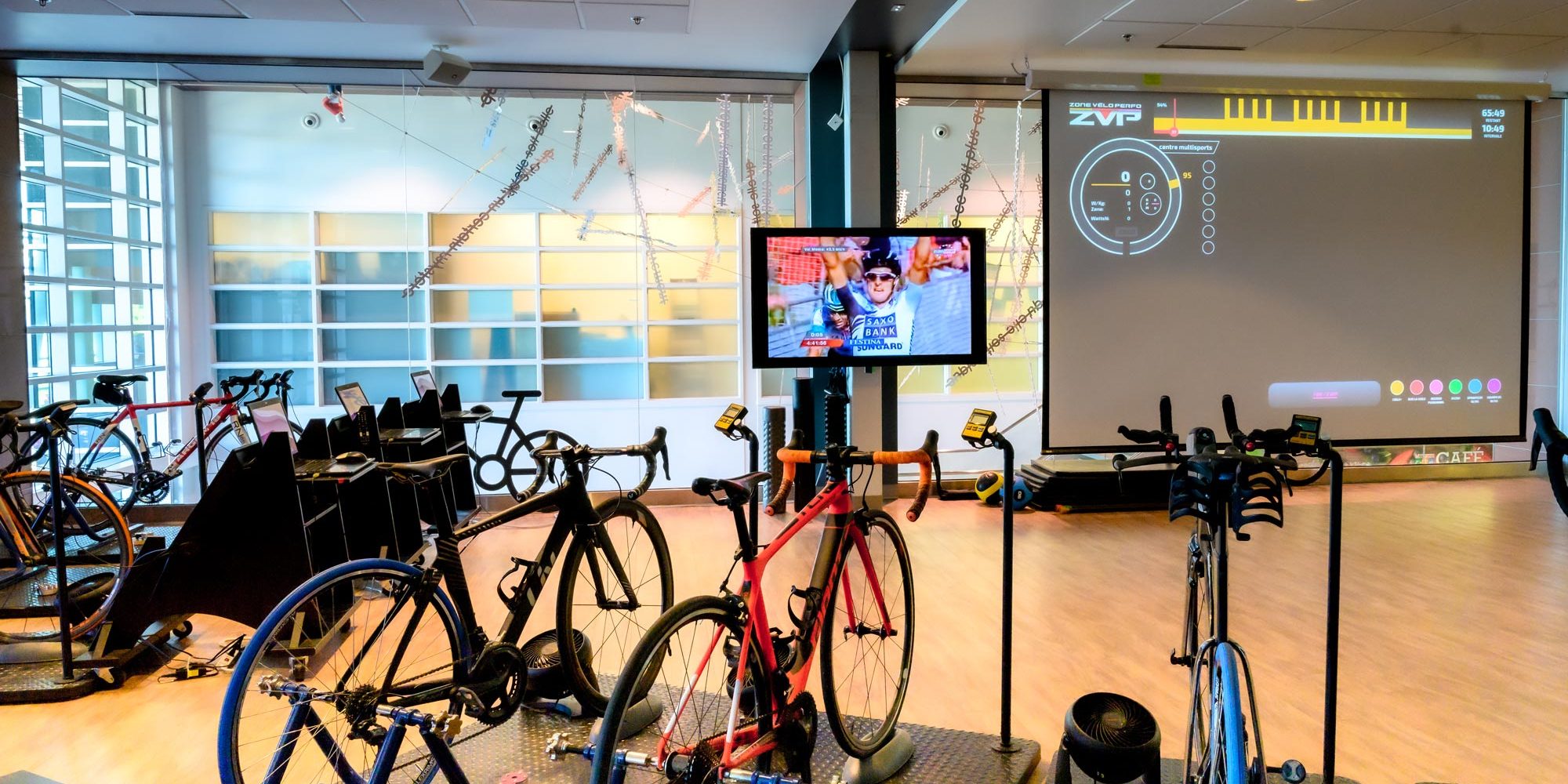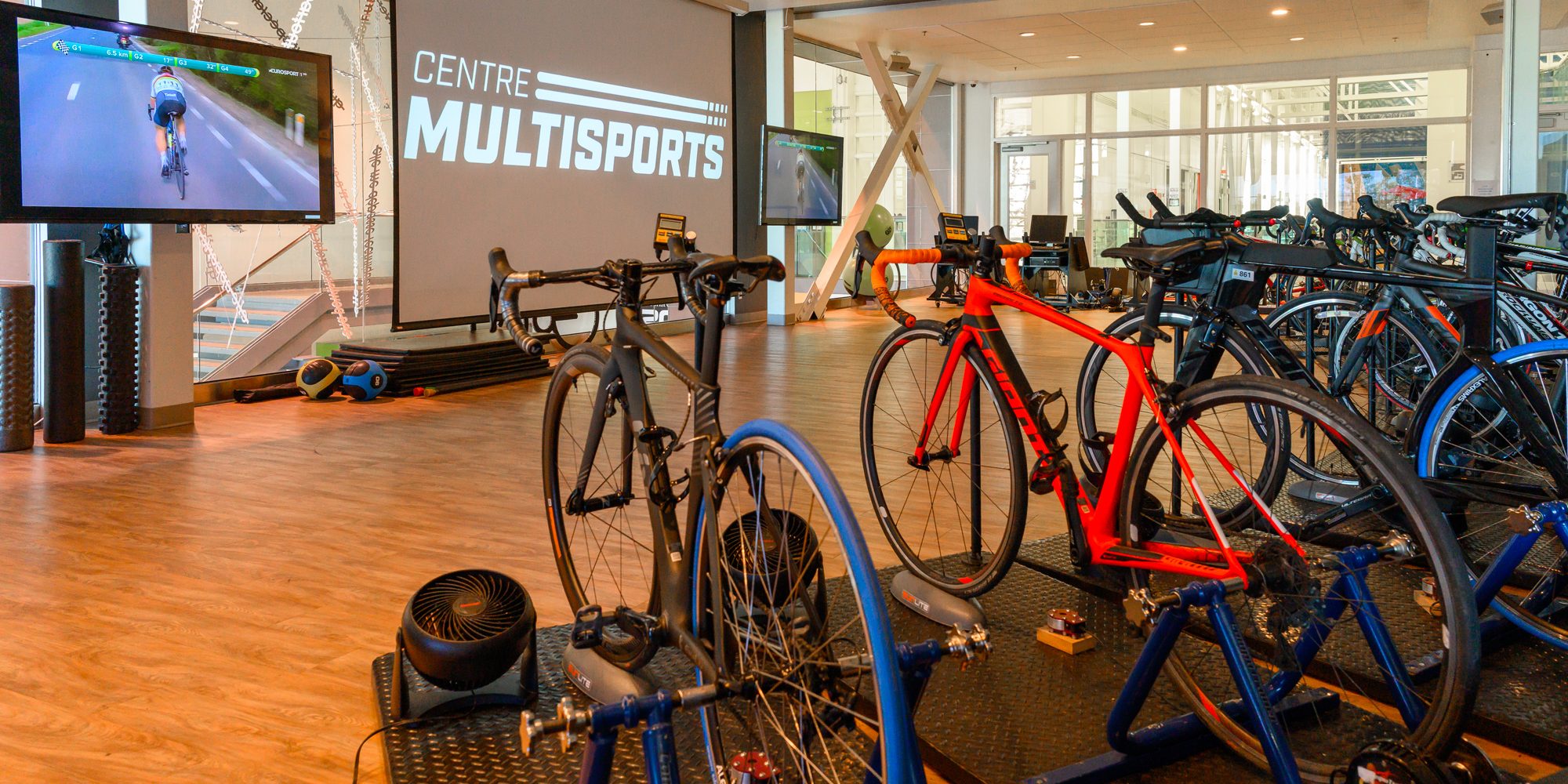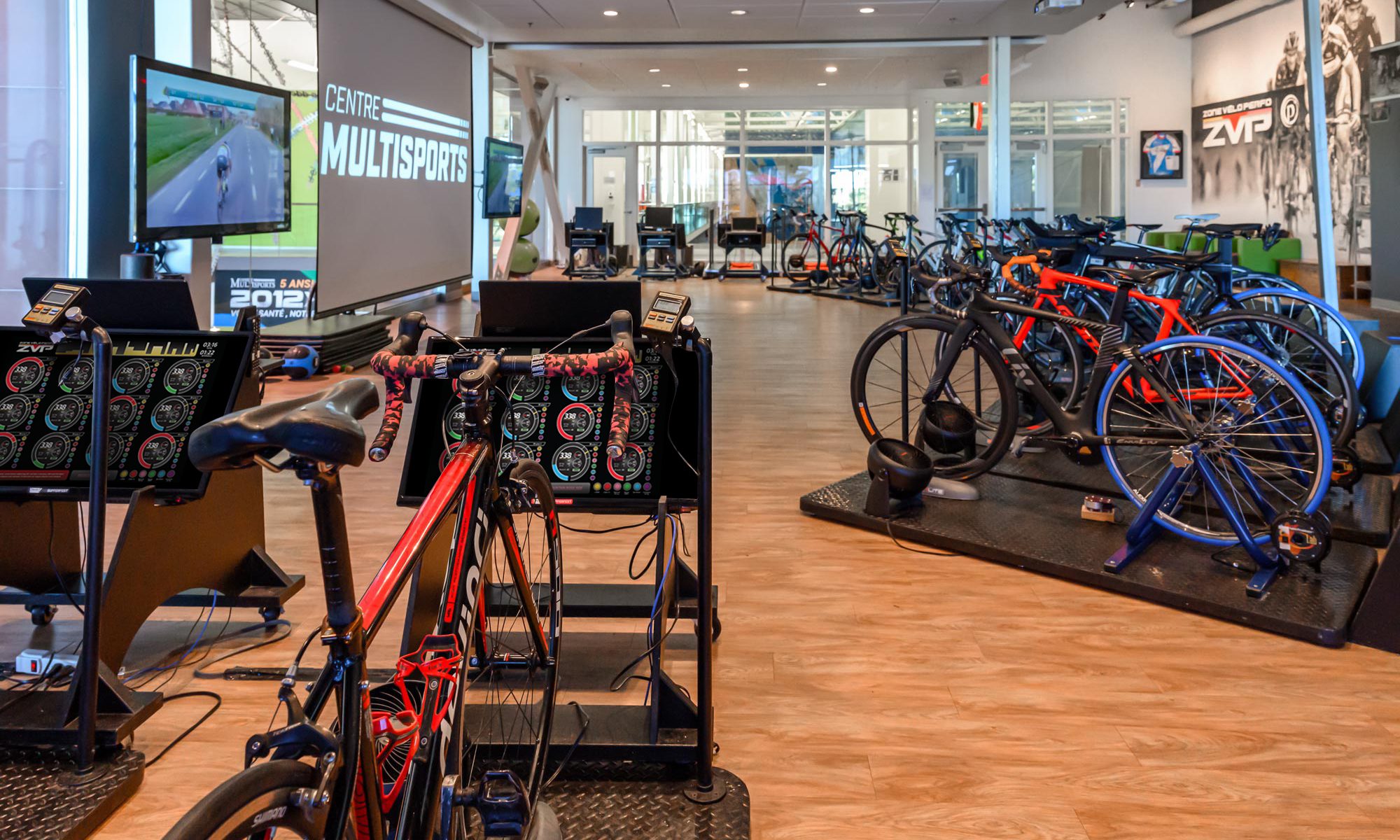 ©2022 Centre Multisports in Vaudreuil-Dorion
/