In this month of heat waves, we offer you a snack that will refresh you, but also support you… Bon appétit!
5 servings – Preparation time: 10 minutes – Standing time: 3-4 hours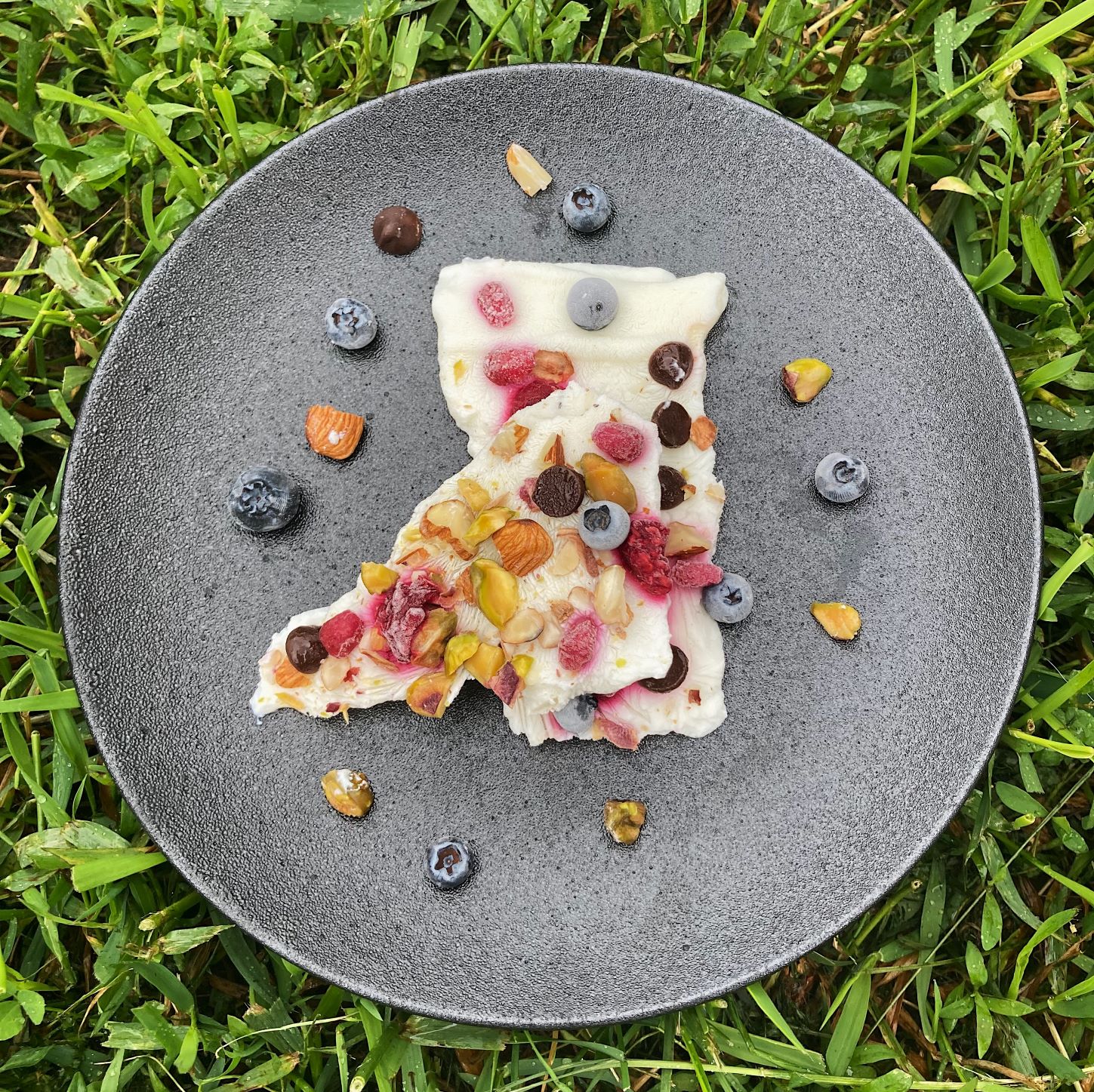 INGREDIENTS
-1 cup plain low-fat Greek yogurt
-1 cup low-fat vanilla Greek yogurt
-1/2 teaspoon of vanilla extract
-1 cup coarsely chopped fruit of your choice
-1/4 cup coarsely chopped walnuts of your choice
-1/4 cup dark chocolate chips
STEPS
1-In a bowl, mix the two types of yogurt with the vanilla extract.
2-Cover a baking sheet with parchment paper and spread the yogurt mixture evenly on it, then decorate with the other ingredients.
4-Put everything in the freezer for 3 to 4 hours.
5-Once the bars have hardened, take them out and wait a few minutes to roughly break them into pieces. Taste.
NUTRITIONAL VALUES
-Calories: 143 kcal
-Protein: 10g
Carbohydrates: 16.1g
– Fat: 4.1g
TIPS
Have fun creating variations according to your desires of the moment by varying the nuts, chocolate chips and fruits used. The combinations are endless! Here we used a combination of raspberries, blueberries and pomegranates with a mix of pistachio, almond and dark chocolate.
The bars can be kept in the freezer in an airtight container separated from parchment paper to be taken whenever you want!
Par: Joanie Séguin, Dt. P.
Nutritionnist, Clinique de médecine sportive AXiO