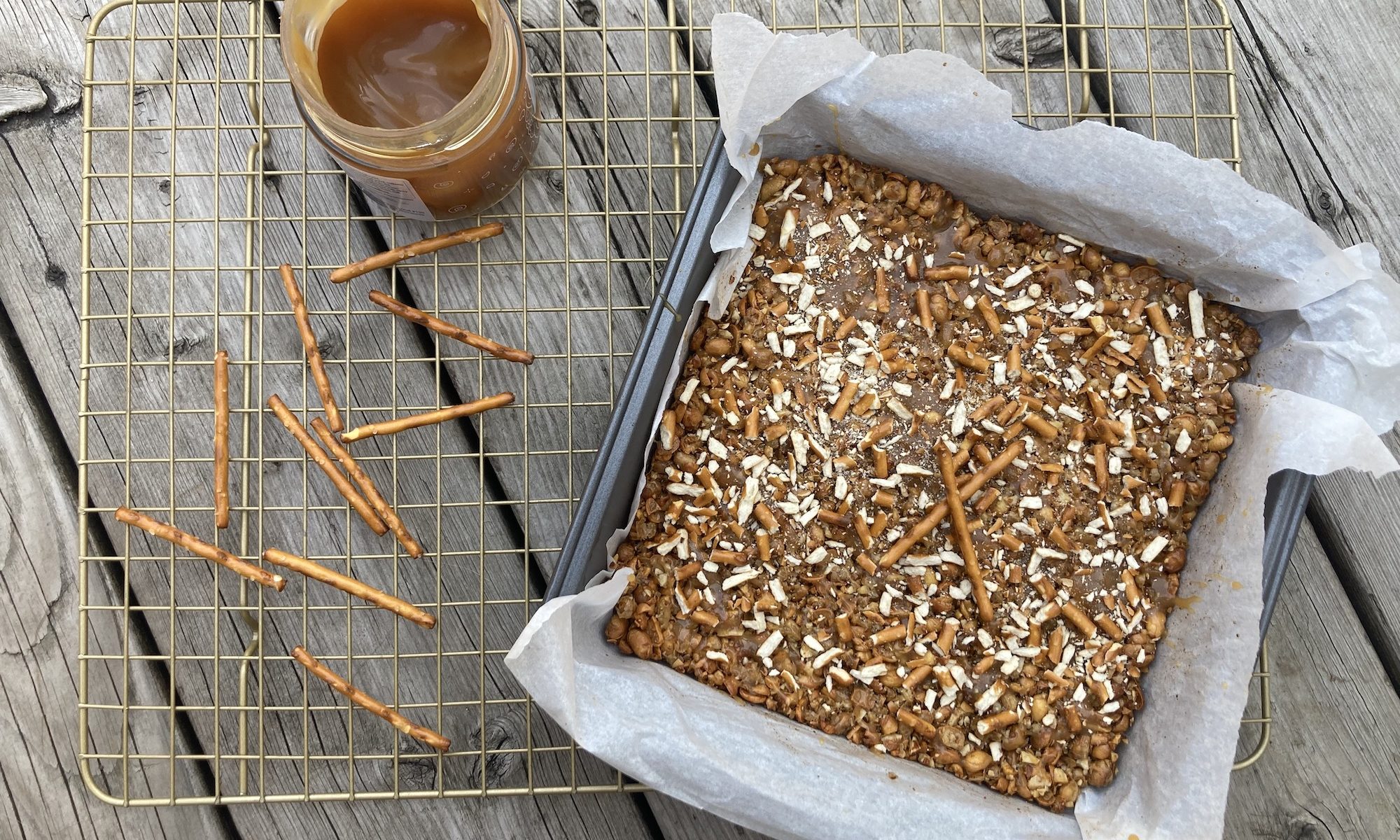 Recipe: Caramel Pretzel Protein Bars
Nouveauté
8 bars – Preparation time: 10 minutes – Cooking time: 10 minutes
Ingredients
2 cups of soy nuts (about 200g)
1/4 cup of almonds (about 30g)
25 small pretzel sticks (about 13g)
4 tablespoons of salted caramel
1 tablespoon of water
A pinch of salt
Steps
Preheat the oven to 350°F, then line an 8×8-inch square baking pan with parchment paper.
Roughly chop the soy nuts, almonds, and pretzels. Mix the soy nuts and almonds directly in the pan. Set aside the pretzels.
In a small bowl, mix 2 tablespoons of caramel with 1 tablespoon of water until smooth. Add it to the soy nut and almond mixture and mix well.
Press the mixture firmly into the pan and bake in the oven for 10 to 12 minutes. Let it cool slightly, then drizzle the remaining caramel over the top, add the pretzels, and a pinch of salt. Cut into pieces and enjoy.
Nutrition Facts (1 bar)
Calories: 180
Proteins: 10g
Carbohydrates: 15g
Fats: 9g
Tips
You can also crumble the mixture to use it as granola with your yogurt or as cereal. It can also be added to your bowl of ice cream for extra crunch and nutritive support.
Soy nuts are high in protein and fiber, while also containing some carbohydrates. They are perfect for your snacks or to add value to your meals. You can add them to your salads, nut mixes, or simply season them with your favorite spices to enjoy them as they are.
Par : Joanie Séguin, Dt. P.
Nutristionniste, Clinique de médecine sportive AXiO
©2023 Centre Multisports in Vaudreuil-Dorion
/