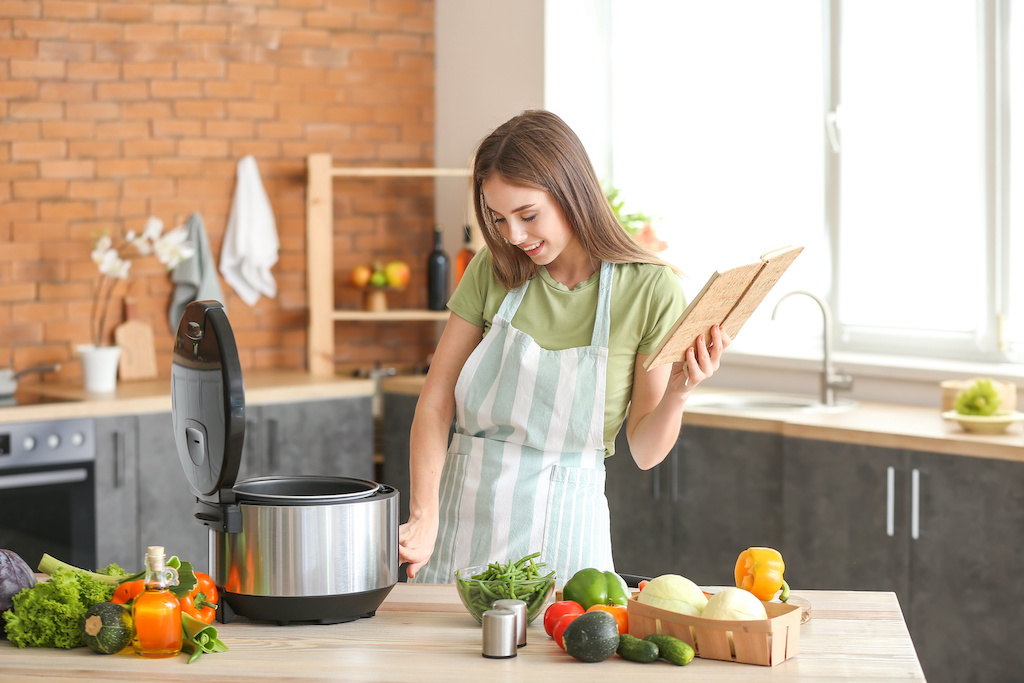 RECIPE: Vegetarian slow cooker chili
Nouveauté
8 portions – Temps de préparation : 10 minutes – Temps de cuisson : 6 à 8 heures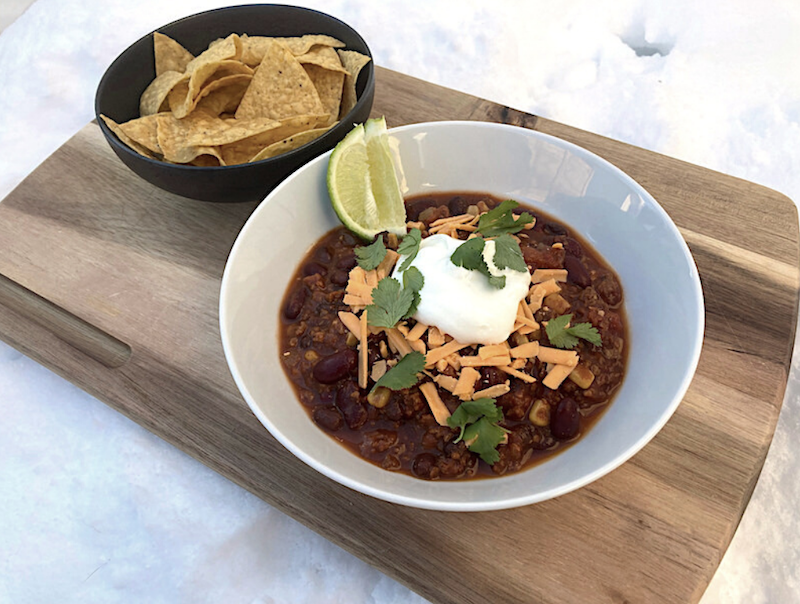 Ingrédients
2 cans (796 ml) of no salt added diced tomatoes
680 g Meatless ground beef (4 cups)
1 Can (540 ml) Red kidney beans
1 Can (540 ml) Black kidney beans
1 Can (341 ml) Corn nibblets
1 Can (156 ml) Tomato paste
1 Can (156 ml) Tomato juice
1 Diced onion
4 Garlic cloves
2 TBSP Chili powder
1 TSP Cumin
1 TSP Paprika
1 TSP Pepper
1/2 TSP Oregano
1/2 TSP Cayenne pepper powder
5 g Dark chocolate, about ½ a square of chocolate
Étapes
Mix all the ingredients in a slow cooker that can hold at least 7.4 L.
Cook on LOW for 6 to 8 hours.
Serve with a portion of tortilla chips or rice and top with your favorite toppings such as: natural greek yoghurt, grated cheddar cheese, a slice of lime and some cilantro.
Nutrition Facts + 10 tortilla chips + ¾ cup jasmine rice
Calories : 267 kcal -Calories : 484 kcal -Calories : 387 kcal
Protein : 24 g -Protein : 27.3 g -Protein : 26 g
Carbohydrates : 39.8 g – Carbohydrates : 68.1 g -Carbohydrates : 66.8 g
Fats : 2.2 g – Fats : 12.2 g -Fats : 2.5 g
TIPS
The meatless ground beef can be replaced by textured soy protein that has been rehydrated or even by tofu. Please note that if you choose to use regular ground beef, you NEED to COOK the ground beef before putting it in your slow cooker.
Freeze any leftovers in indivdual portions to have a pre-made nutritious meal on hand!
By: Joanie Séguin, Dt. P.
Nutritionnist, AXiO Health Clinic
©2022 Centre Multisports in Vaudreuil-Dorion
/