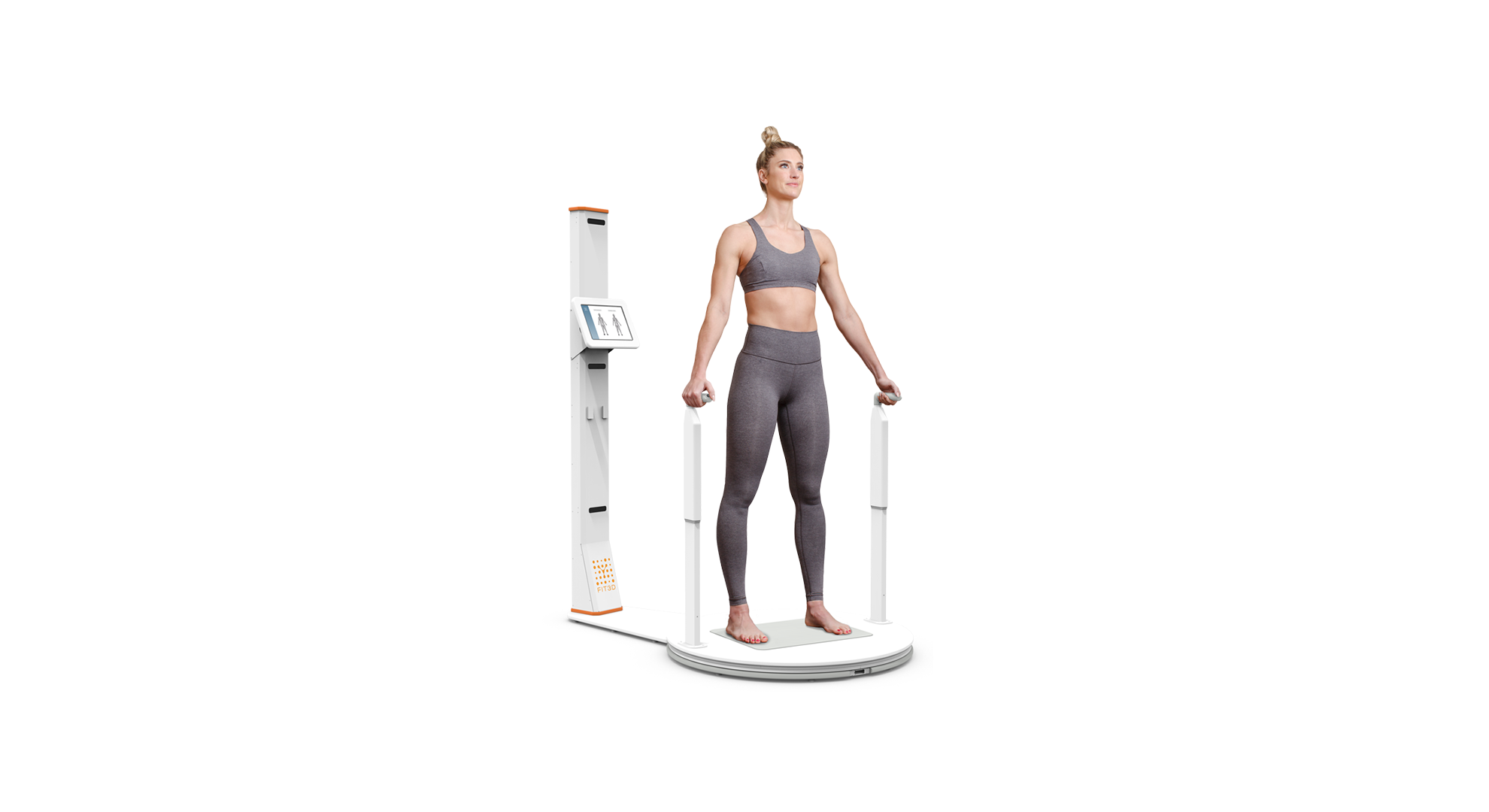 Track the progress of your body's transformation with the FIT3D body scanner
Nouveauté
One of our goals is to help you understand your fitness so you can maintain it. To make it easier to track and visualize your progress, we offer a FIT3D body scanner at the Centre, a revolutionary technology that allows you to virtually follow the progress of your body.
The FIT3D is recognized as the world's most popular 3D body composition testing brand, offering unmatched accuracy and reliability.
Its operation is simple and fast: over 1,200 photos are taken in just 40 seconds using three infrared cameras. These images generate over 400 precise measurements, which are then displayed on the user's dashboard within minutes.
Safety is our top priority. No electrical signals or currents are transmitted, making it safe for individuals.
Make informed decisions to achieve your goals with precise and motivating analysis!
The FIT3D helps you achieve your goals by enabling you to make informed decisions based on a holistic analysis of data and images.
It provides accurate and reliable tracking of your progress, allowing you to objectively measure your evolution.
The images provided enhance your motivation by visually displaying the changes in your body over time.
The results obtained are unbiased and independent, providing you with a clear view of your fitness level.
Detailed analysis of your physical condition with the FIT3D
Three major areas of physical fitness are analyzed.
It assesses your posture, providing a detailed understanding of the movements, inclinations, and rotations of your body. This valuable information helps identify tensions and discomfort caused by poor posture, allowing you to correct them and improve your well-being.
The scanner also evaluates the well-being score of your body shape by analyzing the distribution of mass in your body, weight placement, and the ratio between lean mass and fat mass. This analysis helps determine areas for improvement to promote overall better health.
It creates a complete 3D body scanning image, offering a visual representation of the body at a deeper level. This detailed view helps identify problematic areas and track improvements over time. The scanner measures over 100 different parameters, such as circumference, lengths, widths, surface area, heights, and volume, to complete a 3D image and provide a comprehensive view of physical condition.
You will not only see external progress but also internal progress. It provides you with a better understanding of your overall health and well-being.
Give it a try!
To book a session, please contact the Multisports Center. Our team will be delighted to provide you with additional information and guide you through this experience!
©2023 Centre Multisports in Vaudreuil-Dorion
/