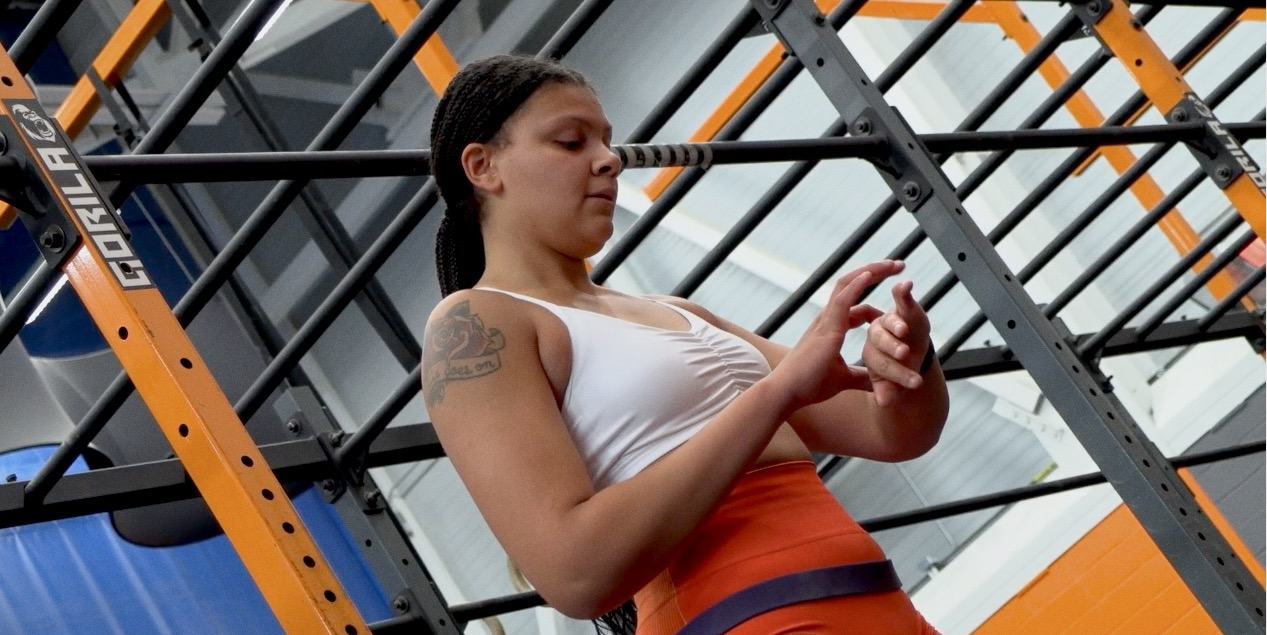 Jade Mc Neil: The gym perfo in her videos
Fitness
Her name is Jade and she trains at the gym Perfo. Fresh out of university where she obtained a degree in psychology, she left with the mad desire to create digital content on the Instagram platform. Already, she's sharing dozens of videos of her lifestyle of rigorous training and consistent eating that allows her to lift weights you don't usually lift at that age. She wants to develop content for restaurants with her new social media management company and in the meantime she sweats, builds muscles and takes care of herself. To inspire others, one wonders what pushes Jade Mc Neil to hold such a discipline, she who has been attending the Centre Multisports four to five times a week since March?
From cheerleading to strength training
When she was young, she wasn't much into sports, at least not team sports. It was only when she arrived at CÉGEP that she began cheerleading, in which she devoted herself for two years. Abandoned as soon as he entered university for lack of time, cheerleading left vacant the space it took to keep in shape. This is when training at the gym comes into his life. She doesn't like it more than necessary, but nevertheless prolongs the discovery period by watching videos, trying to understand what to do and getting advice from regulars who don't hesitate to guide her: "At the beginning, my motivation was centered on my physical appearance, specifies the baccalaureate. I didn't really like the image I had of myself. I started to see the transformations and it really motivated me and in the end it's not really physical, it's just being able to push my body to other limits and that's what I really like to train. »
A free trial that paid out!
So she trains for a while in another gym, feels the urge to move on, hears about the many facilities at the Centre Multisports and decides to take advantage of its free trial. She loves it, she loves it, she eats it and asks for more. The goal she pursues becomes clearer along the way and slowly, she breaks down the prejudices that tormented her: "The goal of the majority of girls is to grow their legs and glutes," she says. So it was centered on that: I didn't train my upper body a lot and at one point, there was an imbalance. I had to change something, I can't just obsess over how to train my legs, it doesn't work! I started training my upper body as well and that's where my outlook changed: it wasn't just physical based anymore. So she no longer improvises her training when she walks through the doors of the Perfo gym, but sticks to very targeted and diversified training purchased on the Internet and focused on her goals. Beyond the videos that she regularly forgets on her Instagram account (@jadefitmcn) the Centre Multisports now embodies part of a home where she circulates between the machines with ease, knowing exactly what to do and how to do it: "Here, it seems that the world comes to surpass themselves, recognizes Jade Mc Neil. It's not just muscle training, there's something else to do, it's diverse. All the people who come to the Perfo gym have this in common, they want to improve something other than just the typical strength training with the machines. »
In the real world, you will find Jade Mc Neil almost daily on the floor of the Perfo gym and perhaps see her filming herself to swing in the virtual world with her many training videos published on the Instagram platform, among others.
Par: Patrick Richard
©2023 Centre Multisports in Vaudreuil-Dorion
/