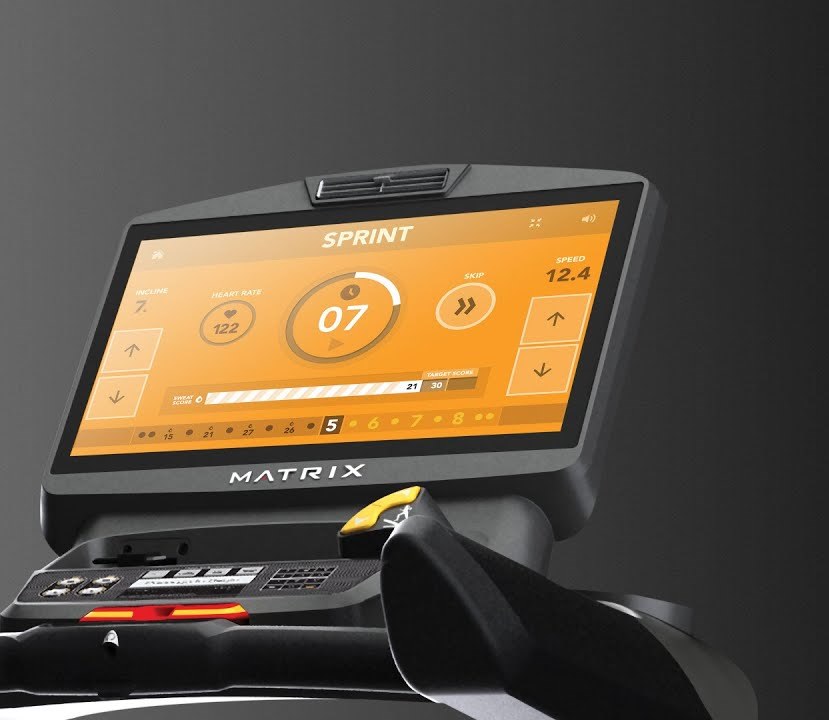 WHY SPRINT 8 SHOULD BE YOUR NEXT WORKOUT
Fitness
Sprint 8 is a 20-minute high-intensity interval cardio program that is designed to get maximum results in minimum time Sprint 8 program strikes the perfect balance of intensity and recovery.  It is this exclusive workout formula that triggers growth hormone release, which can help you lose a higher percentage of body fat by exercising just 20 minutes a day, three times a week.
The Sprint 8 formula
You'll start with a three-minute warm-up, followed by 30-second sprints and 90-second active recovery periods. As you near the 20-minute mark, you'll finish with a 2.5-minute cool down.
Why you should try it
Burning fat, building muscle, gaining strength, building endurance and growing stamina are a couple of benefits you'll get from doing the Sprint 8 program. It's a total body workout. You will continue to burn calories after finishing the workout through the rest of the day, and it only takes a short amount of time—just 20 minutes—to complete.
Who it benefits
Everyone can tackle a Sprint 8 workout because there are different levels to choose from: beginner, intermediate, advanced, elite, and custom. In each level, the user can choose from five different workouts; the first is easiest, and the last is hardest. Once you've mastered the highest workout on a level it's time to progress. When it starts getting easy, we recommend that you either move up to a different program within that level, or move up to a different level altogether.
Get started
You can find the Sprint 8 program automatically built into most of our Matrix machines in the gyms: treadmills, ascent trainers, and cycling bikes.  Once you've logged into the machine (or started as a guest), you'll see a "Sprint 8" button on the bottom of the screen. Tap it, and then press the green arrow button to continue. If you've logged into the machine and downloaded our new app, the workout (and your calorie burn) will automatically start tracking. If you want to join a group, our Sprint 8 classes are offered in our Perfo classes which incorporate strength training after the cardio segment to get maximum results.
©2023 Centre Multisports in Vaudreuil-Dorion
/