You're wondering how to prepare for a scan with the FIT3D? Here are the important elements to consider in order to start your scan.
A FEW TIPS
Before coming to the Centre Multisports André-Chagnon to perform your 3D Scan, you can first create your account on the FIT3D website.
It is best to fast for at least 4 hours before the body scan in order to have the most accurate results possible.
The scan is performed with tight linen. You should only wear underwear or sportswear that sticks to the skin. Loose clothing will negatively influence the data collected by the FIT3D.
Look straight ahead without moving your head.
Take short breaths to reduce the movement of the chest and abdomen as much as possible.
*If the scan is done during or before the fitness assessment, be sure to bring a snack.
STEP 1: PLEASE REMOVE ALL LOOSE CLOTHING.
The scanner maps the surface of the body and reads the fabric as skin; it DOES NOT see through clothing. The circumference measurement will read wrinkles and baggy clothing as excess skin/fat. Even the slightest wrinkles can result in significant increases in circumference measurements.
SNUG BOXER BRIEFS
UNDERWEAR
SPORTS BRA

NO CLOTHING THAT IS BAGGY OR LOOSE, E.G. JEANS, BOXER SHORTS, REGULAR T-SHIRTS, ETC.

NO CLOTHING THAT IS TOO TIGHT, E.G. CAUSING A MUFFIN TOP OR SHIFTING FAT FROM ONE AREA TO ANOTHER.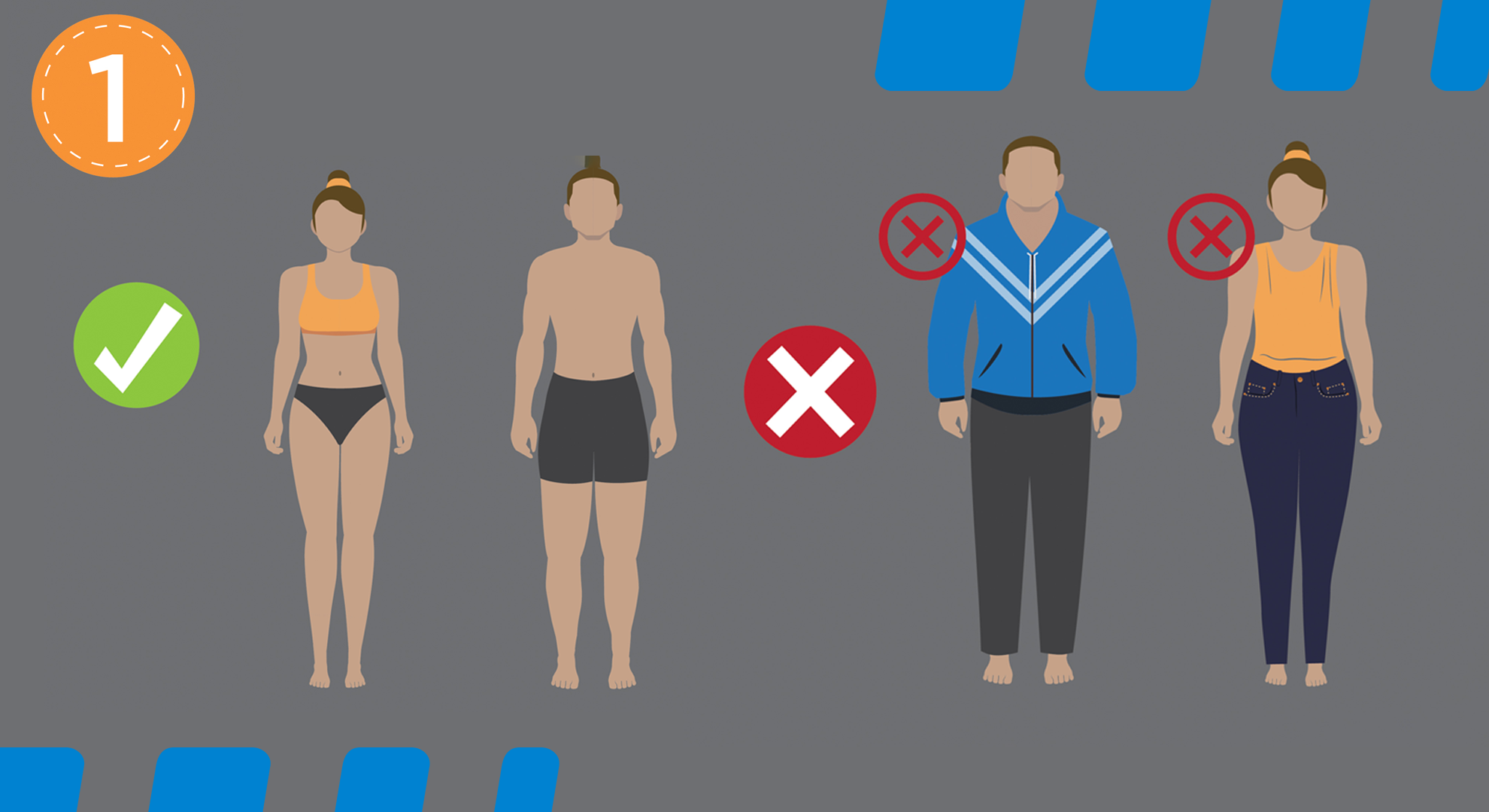 We take circumference measurements from your neck to your ankles. Therefore, anything that interferes along the way (such as wrinkles from clothing, hair covering your neck, etc.) will negate the ability to accurately capture your circumference measurements.
STEP 2: ENSURE ALL HAIR IS UP AND OFF OF YOUR NECK.
All hair (short, long, beards, etc.) should be away from your neck. The scanner requires a clear view of your neck (front, side, and back) to capture your neck circumference. Your eyes and ears should be visible to assess your posture evaluation.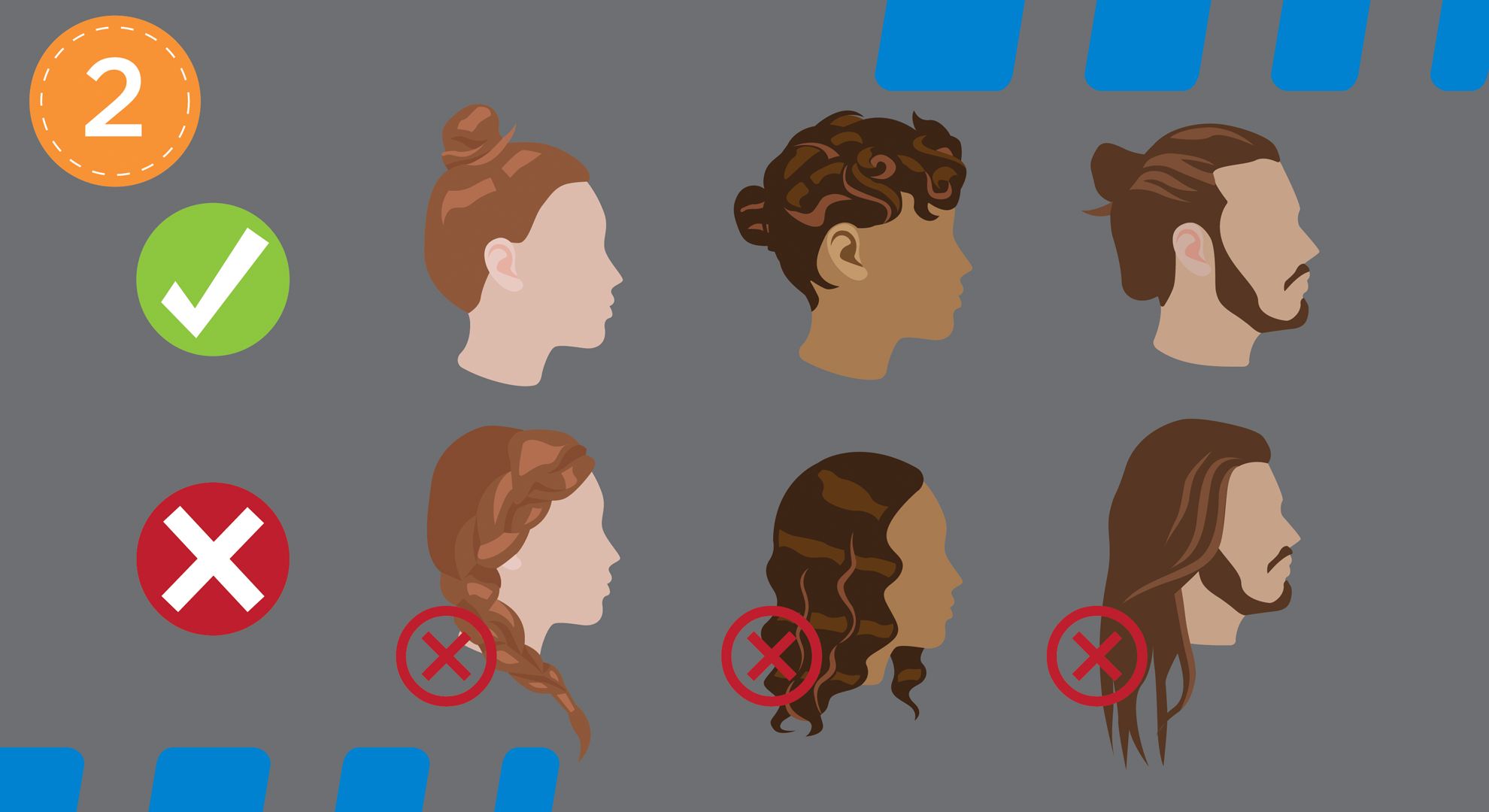 STEP 3: ENSURE THE AREA AROUND THE TURNTABLE IS CLEAR.
Items with a diameter of 1 foot can interfere with your scanning process.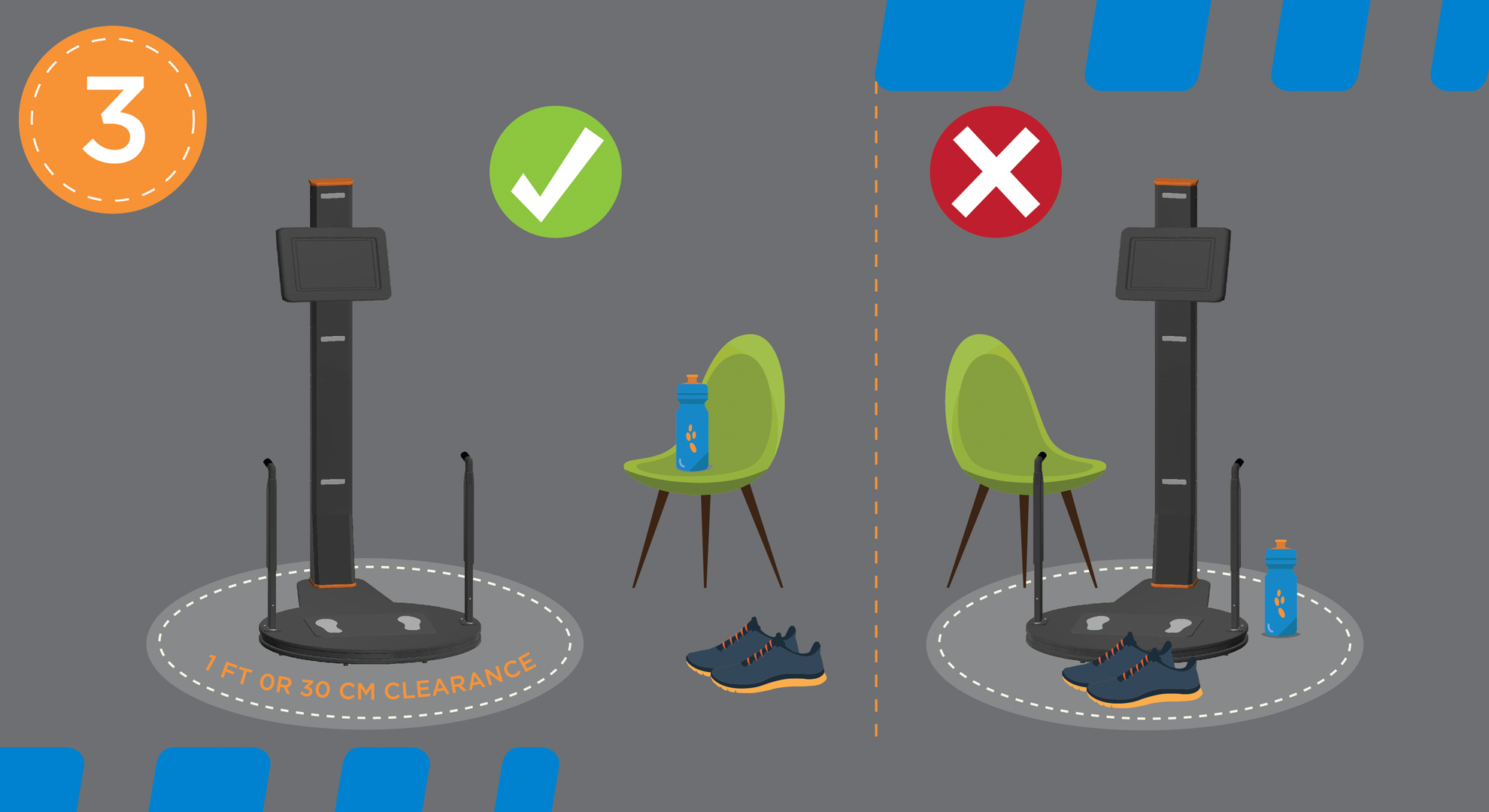 STEP 4: CAPTURE YOUR WEIGHT MEASUREMENT.
It is not yet necessary to touch the handles. To take your weight measurement, simply step onto the scanner and REMAIN STILL TO CAPTURE YOUR WEIGHT.
When stepping onto the scanner, please align the centers of your feet with the feet on the turntable.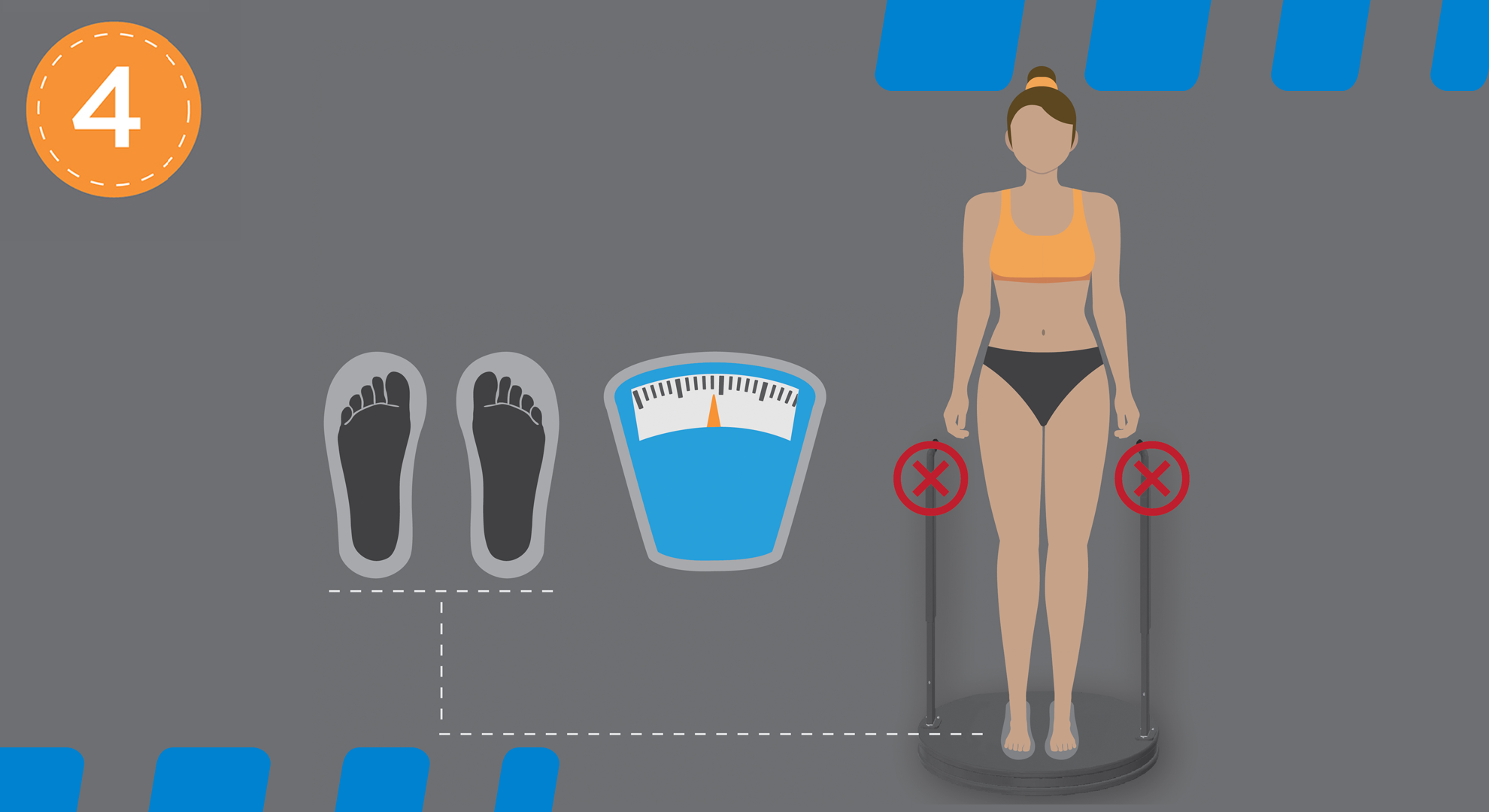 STEP 5: ENSURE CORRECT BODY POSITION.
Once your weight has been captured, you will see on-screen instructions on how to start your scan.
Lift the handles WITHOUT pressing the buttons until your arms are straight.
Make sure your body creates an A frame pose with straight arms and legs.
YOU'RE ALMOST READY!
When you start your scan, make sure to take short, shallow breaths, keep your body still, focus your eyes straight ahead, and avoid moving your head. Once you press the buttons, the turntable will start rotating.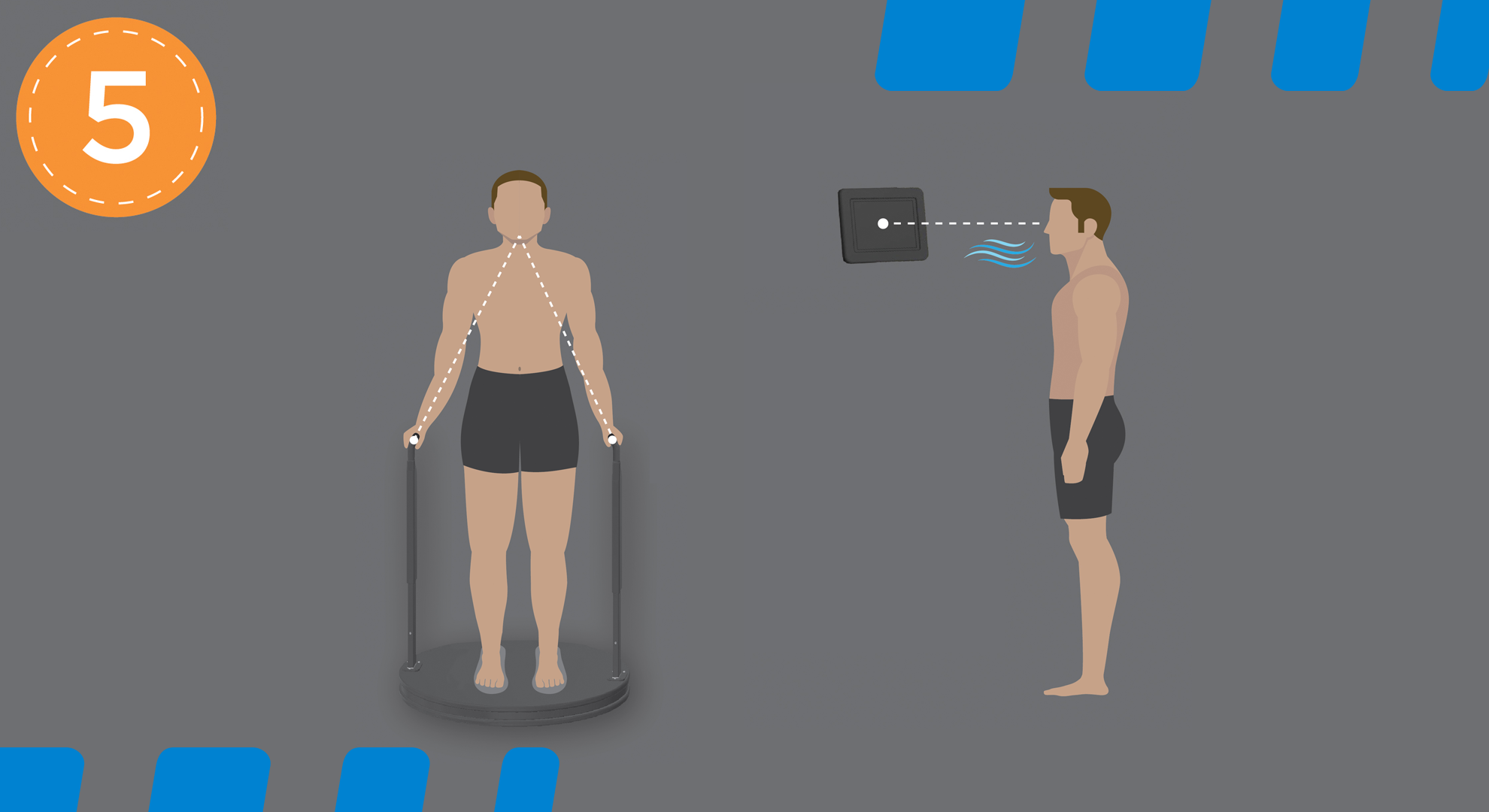 STEP 6: YOU ARE READY TO SCAN!
Please do not move your head or body throughout the entire scan. Be sure to hold the buttons down during the entire scan.
Only release the buttons when the scanner stops rotating and you hear the completion time.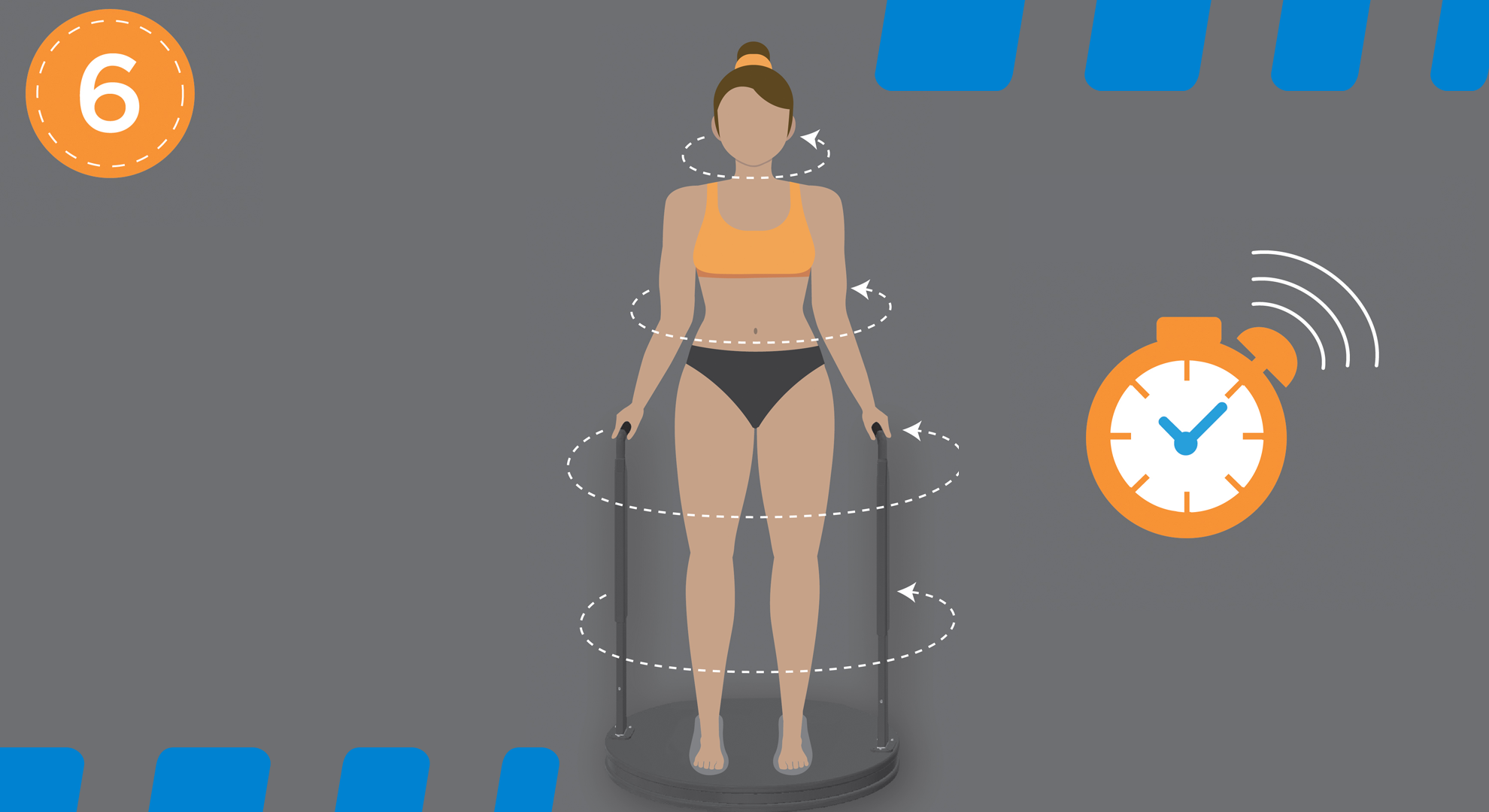 ONCE YOU HAVE READ ALL OF THIS, YOU ARE READY TO BEGIN YOUR SCAN!
PRESS AND HOLD BOTH BUTTONS TO BEGIN OUR SCANS.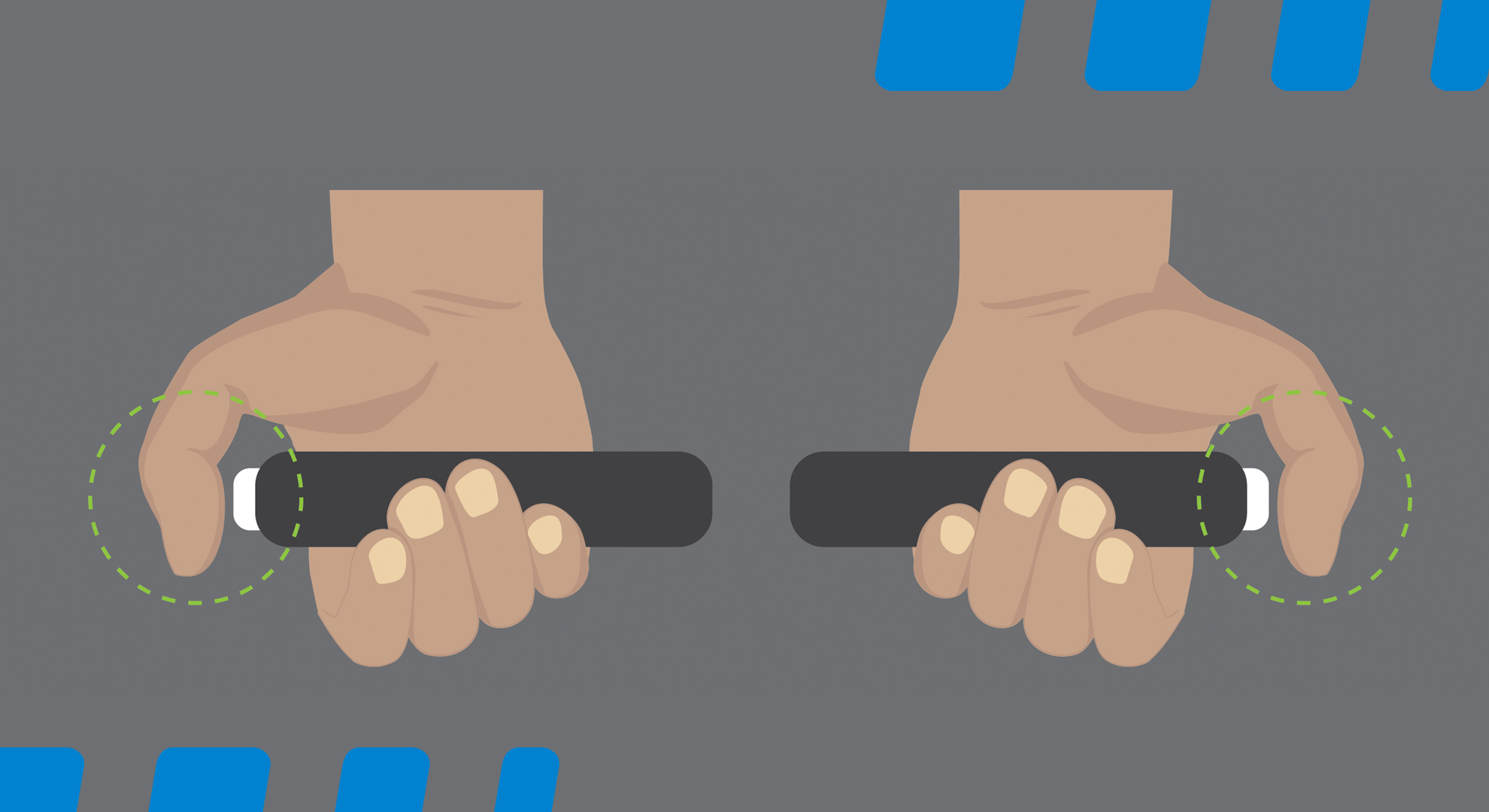 The body fat percentage algorithm is calculated using your measurements of height, weight, age, gender, and the circumference from your neck to your ankles. By following the guidelines outlined in its chart, you should receive accurate analysis results. If you do not meet one or more of these criteria, it is likely that the results of your analysis, including the body fat percentage, will be inaccurate.