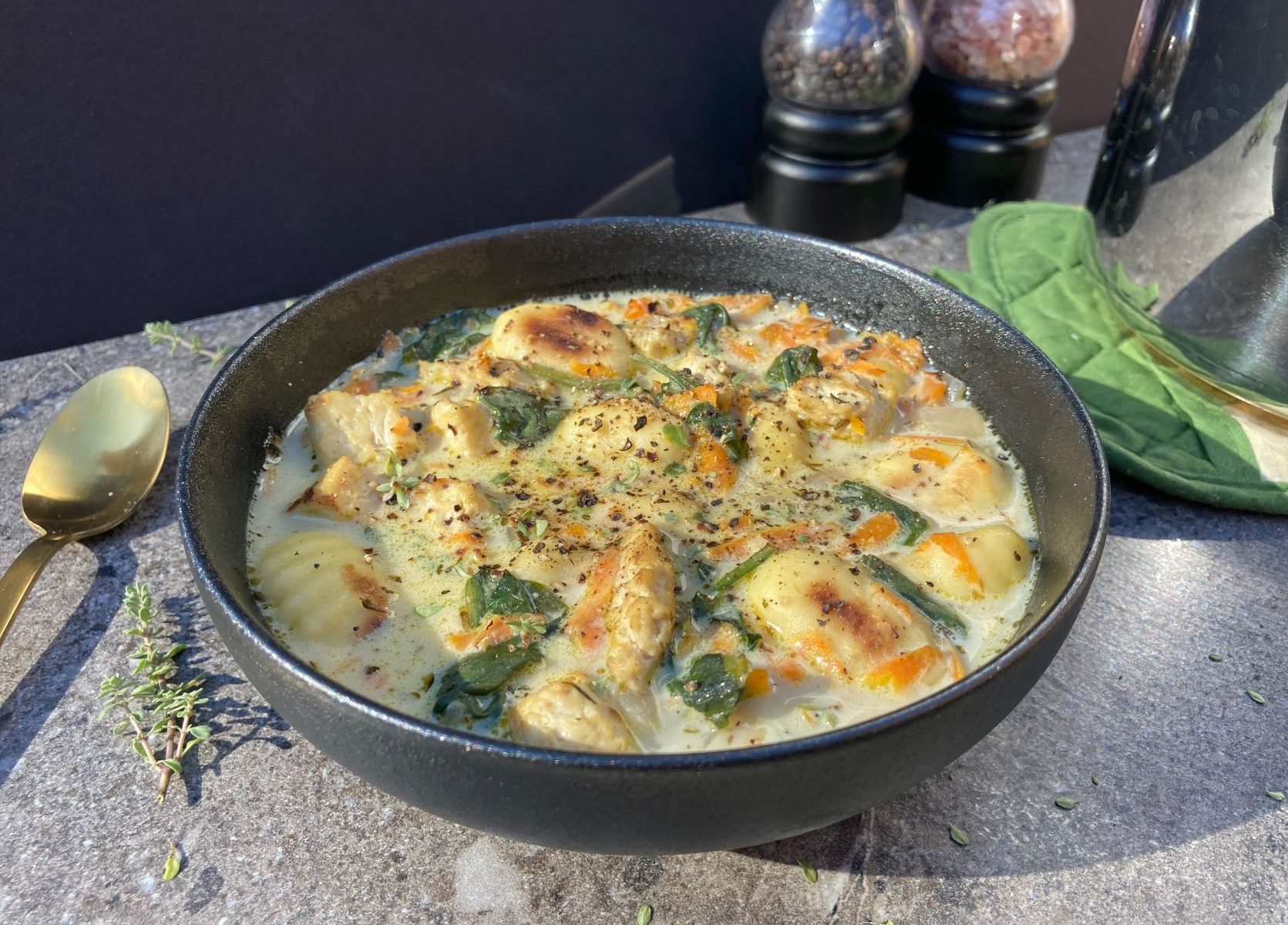 Creamy gnocchi soup
Nouveauté
6 servings – Preparation time: 10 minutes – Cooking time: 20 minutes
Ingredients
3 tablespoons of butter
6 teaspoons olive oil
3 cloves garlic, finely chopped
1 cup chopped onion (about 1 medium onion)
1/2 cup celery, diced (about 2 medium stalks)
1/4 cup all-purpose flour
1 container of 473 ml of coffee cream
4 cups of chicken broth
680g firm tofu
2 ½ teaspoons dried thyme
1 tsp garlic salt
700g gnocchi
2 cups grated carrots (about 4 medium carrots
8 cups of spinach
1/2 teaspoon of pepper
Steps
In a large saucepan, melt the butter with 3 teaspoons of olive oil over medium heat. Add the garlic, onion and celery and cook for about 6 minutes. Then, add the flour gradually until the mixture is homogeneous and cook while stirring with a wooden spoon for about 1 minute. Slowly add coffee cream and chicken broth alternately until slightly thickened.
Meanwhile, roughly break up the tofu with your fingers in a bowl and add 1 ½ tsp thyme and 1 tsp garlic salt. Cook everything in a large skillet with 2 teaspoons of olive oil until golden, then set aside. In the same now empty skillet, lightly brown the gnocchi with the remaining olive oil. Reserve.
Add the carrots, spinach, tofu, gnocchi, remaining thyme and pepper to the soup and simmer for about 4 minutes. Adjust the seasoning if necessary. To serve.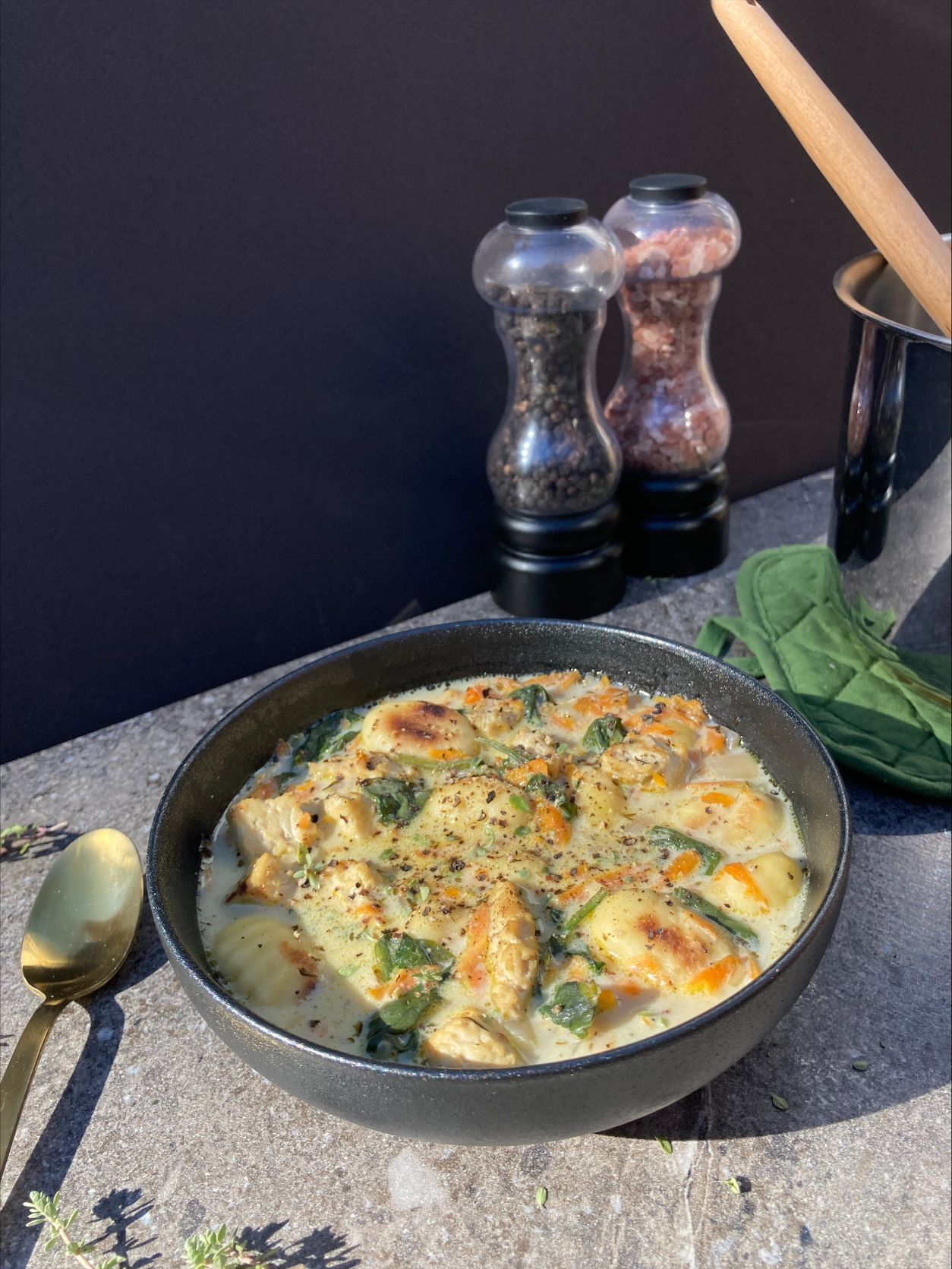 Nutritional values
Calories: 498 calories
Protein: 23g
Carbohydrates: 50g
Lipids: 24g
Tips
If you save the soup for later, the pasta will tend to absorb the liquid. Feel free to add more broth, but wait to add it when you consume the soup to prevent it from being absorbed.
If you want a soup that is closer to 30g of protein, feel free to add more tofu up to 2 blocks of 454g.
Cheese-stuffed gnocchi can also be chosen to add even more flavor to the soup.
Joanie Séguin, Dt. P.
Nutristionnist at AXiO Sport Medicine Clinic
©2023 Centre Multisports in Vaudreuil-Dorion
/