DISCOVER FIT3D
AN ANALYSIS OF
YOUR BODY COMPOSITION IN 3D
No matter your current fitness status or health objectives, the Fit3D enables you to enhance your performance and monitor your advancement, among other functions. Whether you're an experienced athlete or a novice to exercising, it will support you in reaching your health and well-being aspirations.
With its intuitive interface, you can effortlessly log and monitor your outcomes as time goes on, simplifying its utilization and integration into your everyday schedule.
Characteristics
of the FIT3D
Obtain 180 measurements divided into 12 different modules
Whole body assessment with one sensor
3 infrared cameras that take over 1200 photos in minutes
Get your Avatar in 3D
Assessment of your non-intrusive physical condition
Result in 40 seconds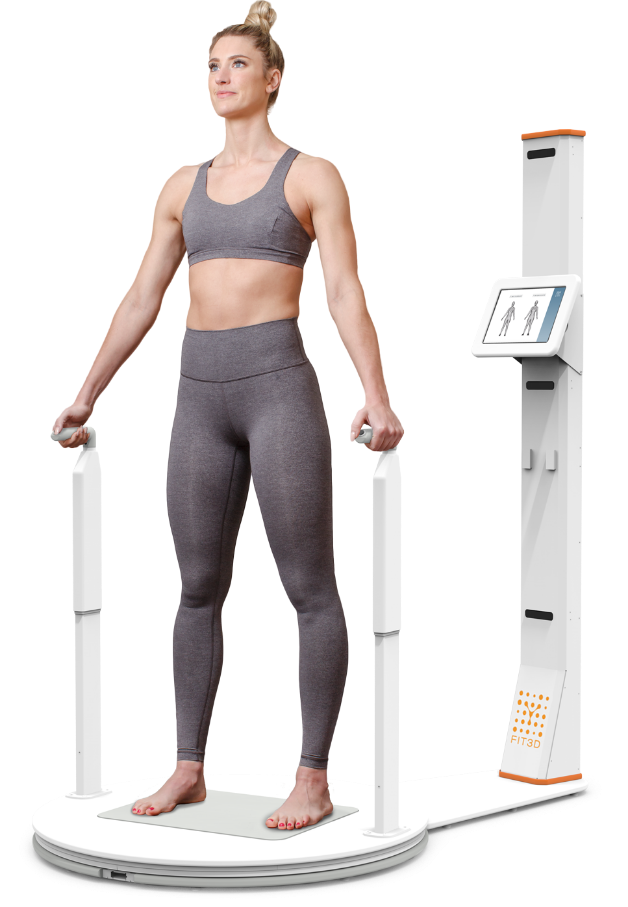 Improve your posture

with the FIT3d body scanner
The FIT3D body scanner assesses your posture, enabling an examination of your body's tilt and rotation. This data aids in pinpointing discomfort, soreness, and pains linked to incorrect posture, while also serving as a reference point for enhancing your posture.
Find out your

body wellness score
Alongside obtaining insights into your body's mass distribution, you'll also acquire details about the balance between lean and fat mass, as well as identifying potential areas for enhancement.
Explore your body in 3D
This provides you with a more profound comprehension of your body, enabling you to observe both areas of concern and advancements as they evolve over time.
More than 100 precise measurements
It provides precise data concerning your body composition, encompassing metrics like body fat percentage, muscle mass, and posture. These insights can aid in recognizing target areas for enhancing your well-being and fitness. Measurements such as circumference, length, width, area, height, and volume are all assessed to facilitate the creation of your comprehensive 3D image.
Ensure consistent utilization of your FIT3D by selecting a scan package that aligns with your routine. Reserve your spot online. For optimal precision in results, it's recommended to fast for a minimum of 4 hours before the body scan.

It is best to fast for at least 4 hours before the body scan in order to have the most accurate results possible.