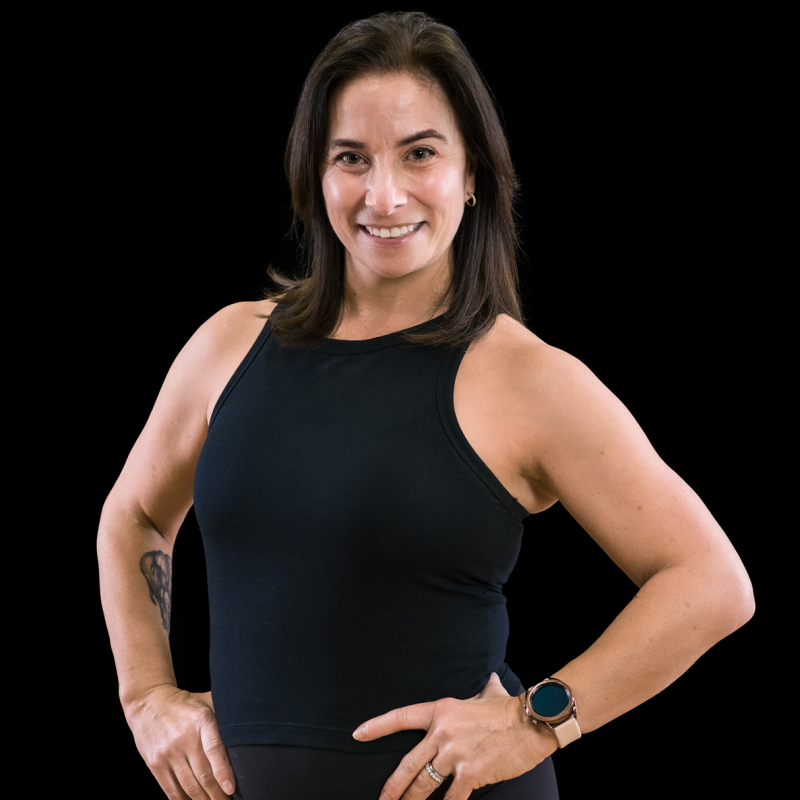 DESCRIPTION
I have been coordinating, motivating and making people move for over 27 years. I bring a mixed background in Administration, Personal Training, Group Fitness as well as choreographer and Teacher Trainer. My goal is to get you to sweat with a smile!
CERTIFICATIONS
A B.Ed. in Phys Ed from McGill University certified by canfitpro, YMCA, Ashtanga Yoga 200hr Teacher training, Certified Yoga Alliance, Yoga Fit, TRX FTC, TRX STC, Cycling, Fusion, Qi-Dance.
(Français) Nadia's playlist
(Français)
What inspires him the most!
The sight of people uniting in their goal to be healthy and fit
Une citation que tu adores !
'' When I started practicing yoga I began seeing beauty all around me. The trees, the flowers, the sunsets all seemed to glow with a divine light. Then I started seeing beauty beyond physical form expressed in compassion, kindness, forgiveness and love. Finally one day I looked in the mirror and saw beauty within myself .'' Kino Macgregor "It doesn't get easier, you get stronger!"
Related

news
Related

activities
©2022 Centre Multisports in Vaudreuil-Dorion
/